A career change at 40 can feel like a daunting prospect. Two decades or so into your professional life, you've likely established yourself in an industry and climbed your way up the ladder somewhat. So in theory, it makes sense to stick with it.
The older you get, the more difficult it may seem. Perhaps you've got financial commitments like a mortgage or monthly bills, or you've got personal responsibilities such as caring for your children or elderly relatives. If you missed out on higher education earlier on in life, you may feel limited by your education or training, or lacking the confidence to go for the career you really want.
But is that what life is really about? Sticking with something because it's the first choice you made? If you find yourself with a yearning for change a little later in life, perhaps it's time to listen to that voice inside – because a career change in 40 is totally doable if you arm yourself with all the right information.
There can be a multitude of reasons people decide on a career change during their forties; being fed up with the status quo, wanting a new challenge, family dynamics, health reasons…
Work out if career change is really what you need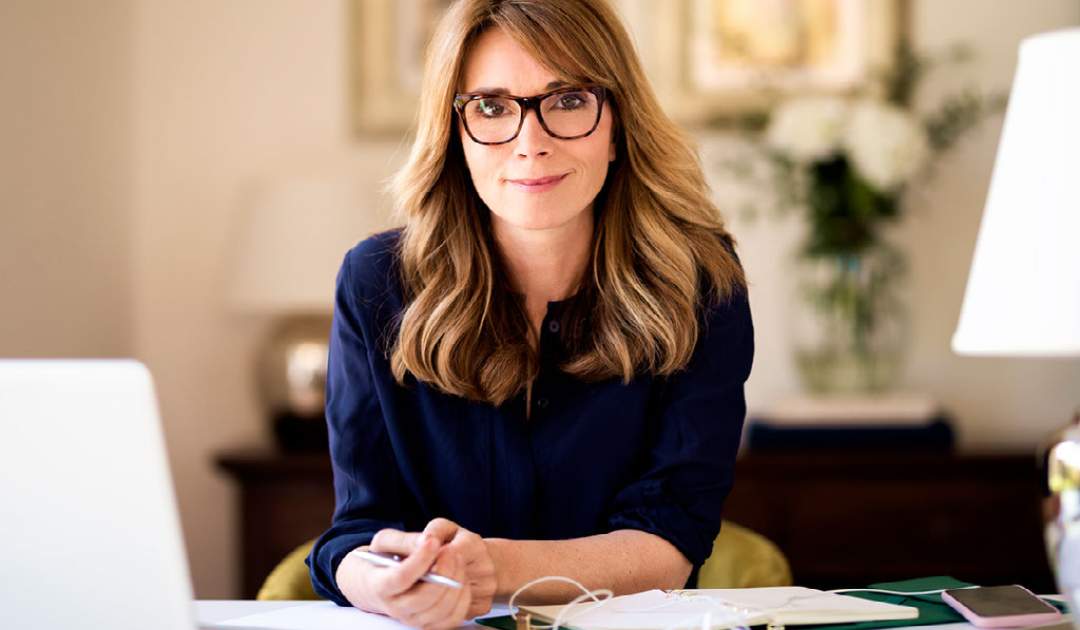 There are many different signs that you might be ready for a career change – what one person can compromise on, another cannot. The first important decision to make is whether it is just a job change or a more radical career change that is required to get you back in love with your career again.
Could you be happy doing your job but somewhere else? Or will this job always leave you feeling depressed, undervalued and overworked? This needs to be your starting point. Some of the most common signals you're ready for a career change include:
Dreading Mondays – your heart sinks a little when Sunday evening arrives, impacting your mood and wellbeing.
Not making a difference – we get satisfaction from contributing to the success of a company and if this isn't happening, demotivation can quickly sink in.
Being bored – do your skills match the job you have? If you're not being challenged in your role it's easy for boredom to take over.
The next step isn't inspiring – you have outgrown your role but you're not excited to see what else is available to you. Growth and development are key reasons why we want change in our career.
Feeling stagnant in your role – being at a standstill can lead to unfulfillment and frustration.
Best Careers to start at 40
When you're in your 40s, starting from scratch in a new career will be harder. This is especially true for careers that require a significant accumulation of specialised knowledge and practice hours. Becoming a professional athlete in your 40s is probably a pipedream. Transferrable skills will only take you so far in open-heart surgery. The same is true for careers that tend to have a very structured, formal career path like a medical consultant.
Some career fields are more straightforward than others. When picking a new career, try to find transferable skills that will help you use your existing skillset in a new position.
Here are some of the best career changes to consider for your switch:
Event Planner
Event planning is similar across industries, so you don't have to worry about overly technical training. But this field requires meticulous attention to detail and great people skills.
Project Manager
Here you would oversee all aspects of a project. You might need some basic technical knowledge, depending on the industry. But you would be mostly leaning on your time management, communication, and leadership skills.
Freelancer or Consultant
Many career changers find success as entrepreneurs. Here you can use many of your current skills, with the added responsibilities of running your own business. You have to be sure that your skills are in demand and have a list of potential clients.
Add an in-demand twist
Roles evolve over time. Bookkeeping is one of the oldest professions, dating back to the old token system used by the bookkeepers of Babylon. Today bookkeeping has gone digital. The prospect of a paperless, digital, global, and automated mobile office is scary for many. This has resulted in a surge in opportunities for suitably qualified candidates. Upskill and embrace the opportunity in your profession that is emerging and in-demand.
Want to make a bigger impact in your career?
Set up your own business
A good way of expanding your skills is to set up a business in the career area that you are most familiar. You will be familiar with the types of customers that you can potentially attract. Do some homework on the types of pain points potential customers might have that you could solve.
Achieving a smooth transition
Further your skills
While switching careers might seem overwhelming, you owe it to yourself to do something that you enjoy. As you plan your change, consider ways that you can facilitate the process and acquire the skills necessary for the transition. A Professional Diploma is often a great way to further your skills and shift your career trajectory in a different direction. A professional diploma is a short course, usually offered by a reputable university or college, that focuses intensely on a particular study area or skillset. These diplomas take much less time to complete, they are much cheaper than a full degree, and they allow you to customize and "stack" your qualifications specifically for your role.
Read more about realising your career ambitions with a Professional Diploma
Importance of credit bearing programmes when it comes to career change
A word of advice when it comes to choosing a programme to help a career change transition. For individuals researching courses to prepare for a career change, it is almost always best to opt for a credit bearing programme. Credit-bearing programmes have relatively set rules around the amount of work, the time involved, the qualifications of the instructor, and the levels of academic oversight. As a result they are generally more rigorous and will stand up much better to the scrutiny of a potential employer assessing your capability to successfully make the career transition.
In the case of a career change, it is incredibly important to be able to demonstrate to your future employer that you have the skills to be able to make the transition. Our article on university credits and the differences between credit bearing and non credit bearing courses may be useful.
Leverage Digital Credentials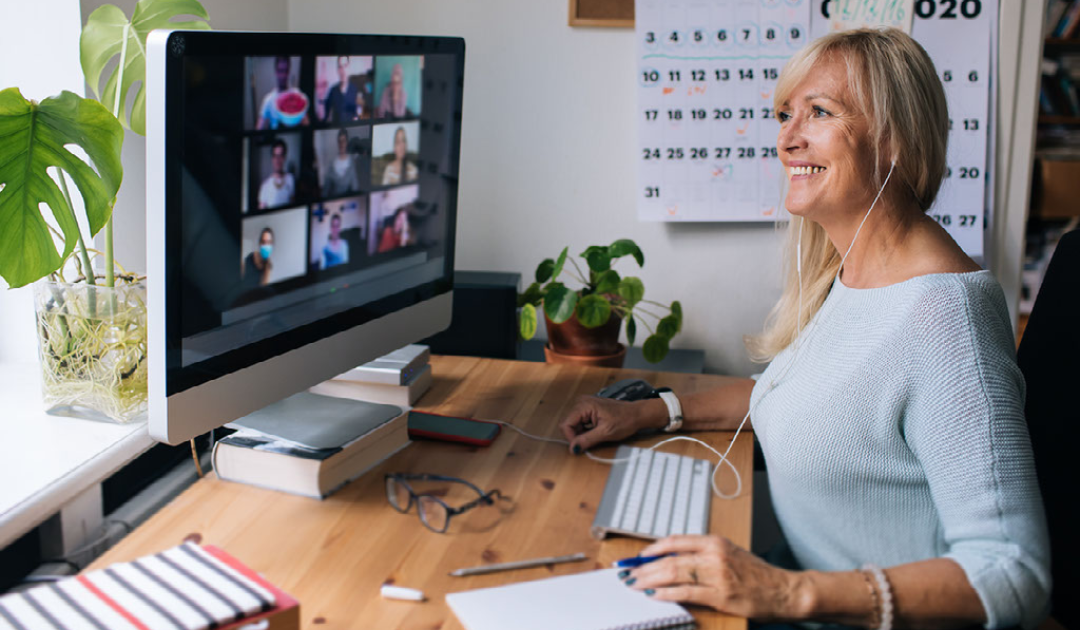 Digital Credentials are a great way to show potential employers that you have the skills they need. Digital credentials can take many different forms, from badges to certificates to courses. They can help you stand out from the crowd and prove that you have the skills and qualifications needed for the job. In most cases, mid-career professionals will have several years experience to be able to demonstarte to a future employer that they can do the job. This will not necessarily be the case for a career changer. Digital credentials can give employers peace of mind that they're hiring someone who is qualified and has the ability to do the job.
In this article we examine Digital Credentials and what has led to their increasingly popularity among employers and ambitious professionals.
Get your CV and cover letter in shape
If you aren't sure how to write a CV or have not been actively job searching for some time, our ultimate guide to CV writing will answer all your questions. With only 2% of CVs making it past the first round, it is more important than ever to be up to date with the latest tips and tricks. This how to write a CV guide outlines the most important building blocks for creating a job-winning, attention-grabbing CV.
While always something to pay close attention to, a stand-out cover letter is never more important than when it comes to making a career change. It plays a critical role in complimenting your job application by expanding on your skills and achievements and highlighting a selection of your greatest career successes. It also provides an opportunity to provide context to your career move and expand on the actions that you have taken to prepare for the change. Our cover letter writing article contains all the letter writing tips and hacks to boost your chances of landing a job.
Finally
Doing something new is always scary, but that doesn't mean you should convince yourself not to take a leap. Above all do not consider being aged 40+ as being 'later life'. Remind yourself that you are not alone, a job for life is an out-dated concept. The fact is that there are many others successfully transitioning careers in their 40's.
A career change will affect your life, health, and relationships. Not only is being in the wrong career stressful, deciding whether to make the transition can be overwhelming. Once you figure out what you are going to do, it will probably come as a great relief. To help smooth the transition process ensure to use some of the tips outlined here.
Further Reading: