Ask any CEO – an accurate and efficient accounting system is vital to each and every business.  As a business owner this means investing in a suitably qualified professional, somebody with a thorough understanding of the operation of computerised accounts. For somebody interested in the area there has never been a better time to take the opportunity to get started or to up-skill. Over the last 5 years, there has been an evolution in bookkeeping with the move to online accounting software such as Quickbooks online.
This article examines the career prospects and job scope for somebody interested in a role as a bookkeeping professional.
The Bookkeeping role is going digital
Over the last few years, software has been developed for Accounting Professionals that render their jobs easier, faster, and more accurate. By using these new forms of technology many of the mundane, time-consuming parts of bookkeeping and payroll can be delegated to algorithms. These forms of software can handle complex calculations swiftly and accurately, reducing the margin of human error and quickly identifying any mistakes. This leaves more room for professionals to work on other more complex tasks.
The rise of cloud-based software has also made it possible for different people to access the same data from wherever they might be. Not only does this make it so that accounting professionals and clients can work together seamlessly, but it also means that data can be easily saved and backed up in secure locations. The Learnful Professional Diploma in Computerised Accounts & Payroll for example can educate you in software programs such as QuickBooks that are making Accounting more efficient and effective every day.
Evolution not revolution
The move to online computerised accounts such as QuickBooks has made bookkeepers more useful and relevant than ever before. In fact there is a surge in opportunities for professionals with a comprehensive and practical knowledge of the application of the latest industry leading accounting software. Bookkeepers simply need to realise that technology is just changing their role.
Instead of being in charge of data entry, their roles are evolving to focus more on data management. Collating turnover, payroll, expenses, journals — these are all things that bookkeepers will be irreplaceable for in the future. The only thing that will actually change is that the streamlining of processes through the cloud will allow bookkeepers to do away with much of the menial labour they previously performed. But this doesn't mean less work — it means more time to focus on obtaining new clients and retaining existing ones.
Career Prospects for computerised accounts graduates
Computerised accounting programs offer learners various career opportunities across multiple industries. That's because accounting makes up an integral aspect of nearly every business, creating demand as well as job stability. Those interested in studying accounting can complete their training and gain the necessary skills for success, choosing the career path that best suits their personal and professional goals. 
A computerised accounting specialist may work in positions such as:
Bookkeeper

Accounting Clerk

Financial clerk

Accounting receptionist

Payroll clerk

Auditing clerk

Accounts Payable

Accounts Receivable
These are often entry-level roles with a company. Candidates with advanced skills and more experience can advance to other positions.
Want to make a bigger impact in your career?
Job Scope for Diploma in Computerised Accounting graduates
Bookkeeping is a back-office position required in almost every industry, so there's the built-in advantage of being able to work in any field. Once you're trained in bookkeeping, you can work within many different industries and find work that interests you, whether working with small business owners, bloggers, or even non-profits — every industry needs bookkeepers.
Common tasks often include:
Managing financial transactions

Entering income and expenses

Provide monthly reconciliations, financial statements, and financial data

Managing inventory counts

Overseeing payroll

Filing accounting reports

Paying suppliers and following up on purchase orders

Monitoring petty cash
After completing our Professional Diploma in Computerised Accounts & Payroll program, you'll be able to embark on a new journey that leads you closer to your ideal career. With this future in mind, you can explore different career opportunities and take your next step with newfound confidence. Here's a closer look at some of your career prospects.
Work as an accounting bookkeeper
Once you complete your computerised accounting training, you can consider becoming an accounting bookkeeper. In this role, you'll be in charge of maintaining accurate books on accounts payable and receivable, keeping records of accounts, as well as verifying the methods and procedures used for recording transactions.
You can rely on the training you receive through your accounting programs to complete key tasks and responsibilities, giving you a strong foundation of business concepts as well as the chance to develop computerised accounting and office skills. This will allow you to work with statistical and accounting data and digital bookkeeping systems with more confidence. By pursuing this career, you'll have the ability to explore opportunities in the private and public sectors and self-employment.
Work as an Accounting Administrative Assistant
As an accounting administrative assistant, you'll be working on various clerical tasks to support the Accounting department. This may include fact-checking and assisting with audits, data entry, as well as preparing reports and budgets. You will work with industry-standard computerised accounting systems, such as QuickBooks — which is covered in your accounting training. 
You'll need to depend on solid multitasking and time management skills in this position. The role also requires a high level of efficiency, organisation, and communication. Having those skills and a basic understanding of business and accounting principles allows you to position yourself as a strong candidate when exploring accounting careers.
Work as a Payroll Professional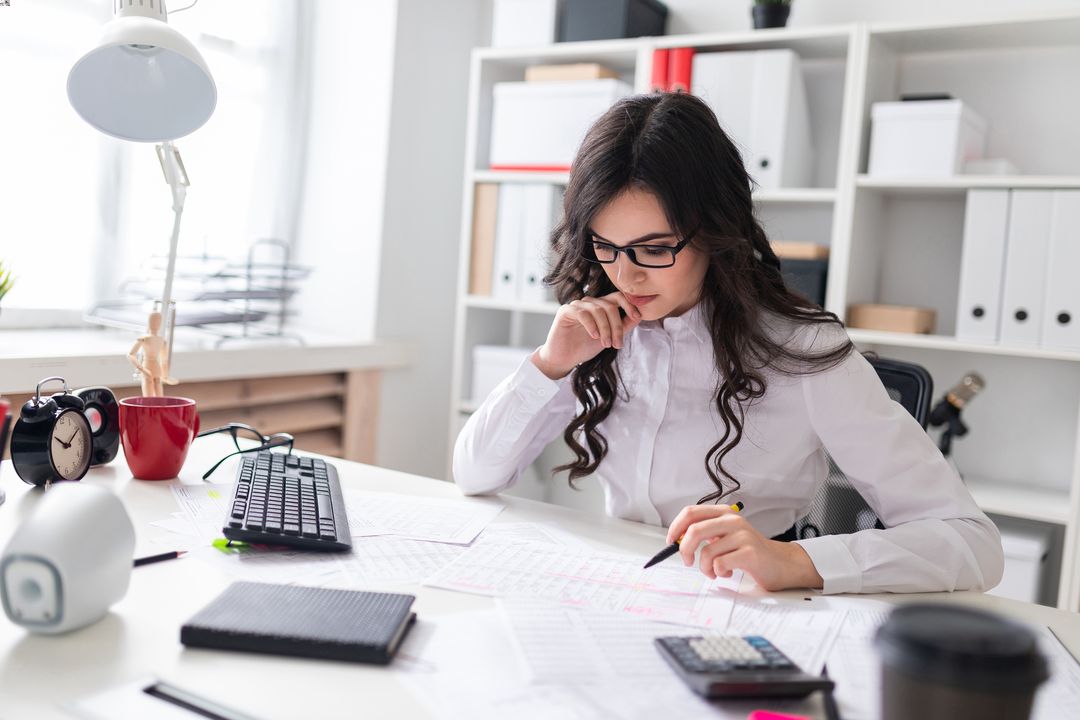 Payroll professionals are tasked with processing salary payments for those employed at companies in both the private and public sectors. They often coordinate the efforts made by accounting and payroll clerks and administrators—implementing efficient working processes, authorising routine payments and transactions, submitting reports, and preparing tax reports as required by Revenue, to name a few responsibilities. 
By completing your accounting and payroll training, you'll have gained the necessary skills and knowledge to succeed in this role. In addition to studying payroll practices and procedures, you'll learn best practices for business correspondence, office procedures, and management fundamentals.
Read more about the career prospects for Payroll Professionals
These different career paths offer you the opportunity to pursue your passion, allowing you to explore promising careers for your future professional development. Making the investment to start your computerised accounts program ensures that you get the support you need to become career-ready after a short training period.
The bottom line
As long as computers and money continue to play a major role in every business's functioning, there should be no shortage of career opportunities for graduates of computerised accounts. Computerised accounting systems must be accurate, reliable, and efficient to keep businesses running smoothly and profitably. If you can make these things happen, you will be an indispensable part of any company.
Further Reading: