Increasingly, people are taking greater control of their careers and their learning and with advancements in online technology, more and more people are choosing to study online. They are seeking skills to accelerate their careers and to learn in a way and at a schedule that suits them.
With so much choice, people want to know which online options are best and to what extent will it be recognised by employers. An online offering recognised higher-education institution or body in Ireland addresses these important considerations.
What is Online Learning?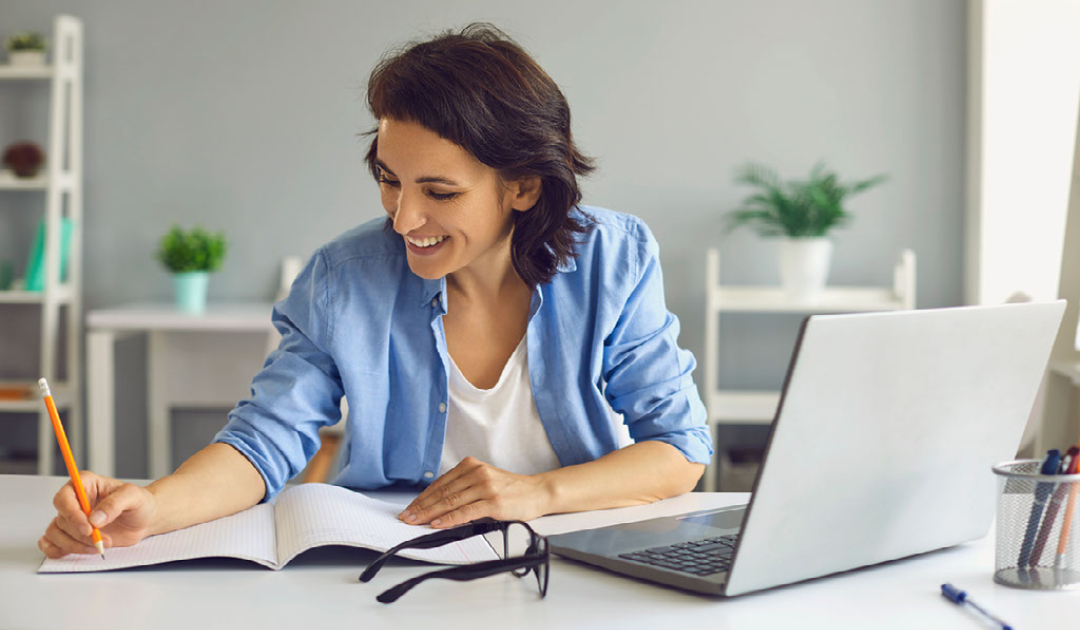 Online learning is a mode of study that allows the student to study most or all of a course without having to attend a campus-based institution. The online can refer to both material and interaction, think of it as your classroom in the cloud. Online learning provides access to learning when the source of information and the learners are separated by time and distance, or both.
While online learning has been in place for some time, developments in edtech and wider access to faster broadband infrastructure means that online offerings are increasingly capable of recreating the traditional classroom experience. Modern online programmes now include new generations of VLEs (Virtual Learning Environments), that offer more advanced online learning components, such as online assessment, feedback, content delivery and general student support.
Advantages of Online Learning
The biggest and most obvious difference between online and face to face programmes is the rigidness of the timetable. Traditional programme delivery adheres to a strict timetable with students required to attend classes, submit assessments and sit examinations at set times –  often with penalties for missed classes and late submissions.
Online students are able to finish coursework at their own pace each quarter or semester, which means they could complete their programme at the 'full-time' pace or extend their timeline to suit their schedule. Online students can focus on their studies at a time that works best for them – this is particularly relevant for shift workers and those that work unsocial hours. Some students study best during the early mornings, while night owls thrive when burning the midnight oil!
Online programs remove common financial and geographic barriers to enrollment that traditional education programmes maintain.
A massive decision intending students of traditional education have to face is the necessity to relocate to the university or college locality. There is mounting evidence to suggest that for many students the costs of paying for separate accommodation and living away from home proves an invincible financial barrier to further education. Cost, while always a consideration, is increasingly important during a period of rising inflation.
This has led to another advantage for online education students, online programmes have seen a trend to more diverse classes—including higher numbers of women, underrepresented minorities and geographical spread. This in turn makes it more attractive for companies actively recruiting as they are looking for diversity and now more likely to find it in the online graduate pool rather than the traditional one.
The flexible nature of an online programme timetable means that it is possible for students to combine work and study. This in turn provides the option of avoiding the necessity to leave a paying job removing an often insurmountable financial barrier for many students. Online learning is a great solution for people that already have a job, and still want or need further education.
So if you are in search of the best education, but do not want to relocate, give up your current lifestyle or disrupt family life, online learning is an excellent option.
Recognition of online programmes
Online learning offers many options for learners hoping to progress onwards to further and higher education in Ireland. Many online courses are certified and accredited by professional or government bodies, like QQI (Quality and Qualifications Ireland). Other online providers like Learnful partner with specialist Universities to offer programmes that are aligned to the National Framework of Qualifications (NFQ).
For students intent on ensuring that their online programme is officially recognised, the most important thing to do is to confirm that the programme is aligned to the National Framework of Qualifications. This in essence confirms that the programme will have set rules around the amount of work, the time involved, the qualifications of the instructor, and the levels of academic oversight. It will have been externally quality assured by a governmental, professional awarding body or university. Programmes in Europe aligned to a country's NFQ will carry ECTS credits. You may see this referred to as a credit bearing programme.
Want to make a bigger impact in your career?
What are ECTS Credits?
The European Credit Transfer and Accumulation System (ECTS) provides a way of measuring and comparing learning achievements and transferring them from one institution to another. It is a tool which is designed to make it easier for students to move between countries and be able to recognise their academic qualifications and previous studies. The system aims to enhance the flexibility, comparability and transparency of study programmes for students from different countries.
Importantly from a student perspective, it means that you gain credit for anything that you learn, meaning you can add to this later and do not need to re-study the same material again. ECTS points are therefore ideal for continuous professional development (CPD) as many professionals prefer to study modules or units of study at various stages of their career.
What is a micro-credential?
A micro-credential indicates demonstrated mastery of a specific competency. Learners earn micro-credentials in a number of ways, for example, after successful completion of a course or series of modules, skills demonstration, traditional assessment, or submission of a work product. Micro-credentials can be stacked or combined to demonstrate mastery of a larger knowledge and skill set. Learners can advance from one micro-credential to another along a learning pathway. This pathway could lead to certification, or it might lead to a certificate instead.
What is a digital badge?
Education Providers issue digital badges to learners who have earned micro-credentials, typically through a third party. A digital badge is the visual representation of a credential. Recipients can display their digital badges on CVs, social media profiles, email signatures, websites, and digital badge backpacks like OpenBadges, Credly, Accredible and Badgr.
The metadata contained in the digital badge verifies the learner's mastery. It includes data about the learner, credential, issuing organisation, date issued, criteria to earn the credential, and a web address with supporting information. Importantly it is a way to verify the credential and counter the growing problem of fraudulent certificates.  This information helps an employer understand the criteria met to earn the micro-credential as well as the authority of the organisation issuing it.
How do I know if an online course is recognised?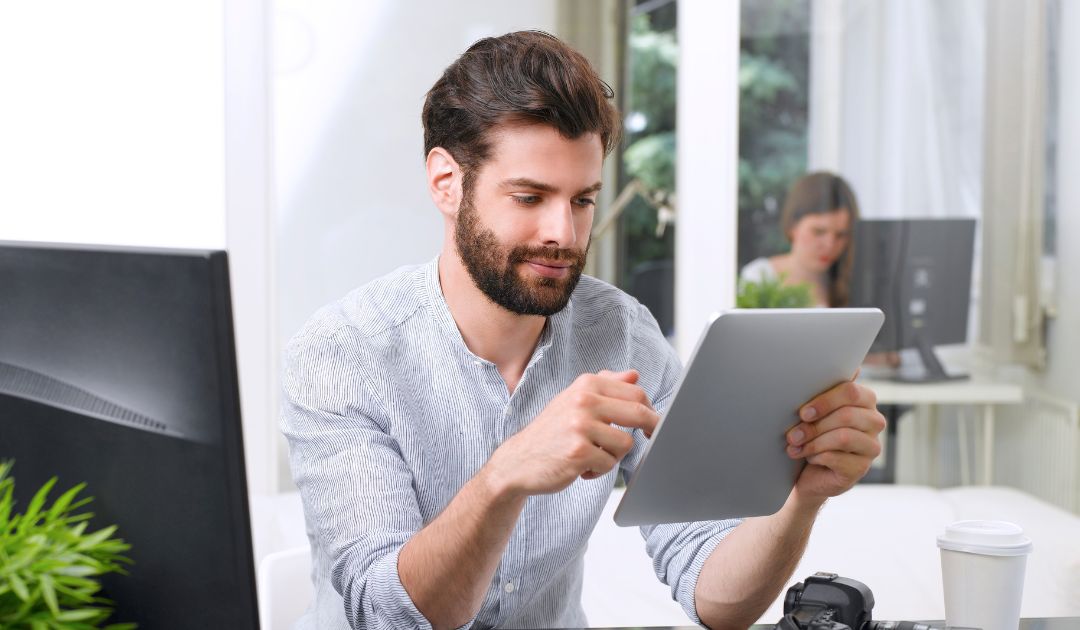 This article was devoted to talking about the recognition of online courses. Well, if you want to know if an online programme is recognised, accreditation is the first thing you should check. In a world where certification, accreditation, recognition are frequently intertwined our strong recommendation is to ask the specific questions – is the programme aligned to the NFQ? Does the programme attract ECTS Credits? If the answer to these questions is yes, it then will have been externally quality assured by a governmental, professional awarding body or university. Importantly from a student perspective you will gain credit for anything that you learn meaning you can add to this later and do not need to re-study the same material again.
Online learning offers huge choice via modern e-learning platforms, as well as accessibility, convenience and flexibility. It also means students are not necessarily bound by academic terms and also offers them more affordable options.
Online education is the perfect solution for many professionals looking to further their career. It offers the possibility of additional qualifications while continuing to work. With a flexible schedule and interactive resources, online study programmes are rightly an increasingly attractive option for professionals looking for career development and job promotion.
Now that you know how to evaluate whether an online programme is accredited, you can be sure your program will be recognized by employers and academic institutions while enjoying all the benefits of online education. 
Further Reading: