Life after the pandemic has seen rise in remote working and has resulted in a digital transformation for many companies. Along with these advances in technology comes a greater demand for IT and Tech skills.
Interested in starting a new career path and working in a high-demand industry? Along with being the best computer skills to learn in 2023, they can also be considered to be some of the  you can learn.
Get ahead of the game and make sure you know what your employer is looking for. We've put together the top IT and tech skills for 2023 that will help you stand out from other candidates.
Cybersecurity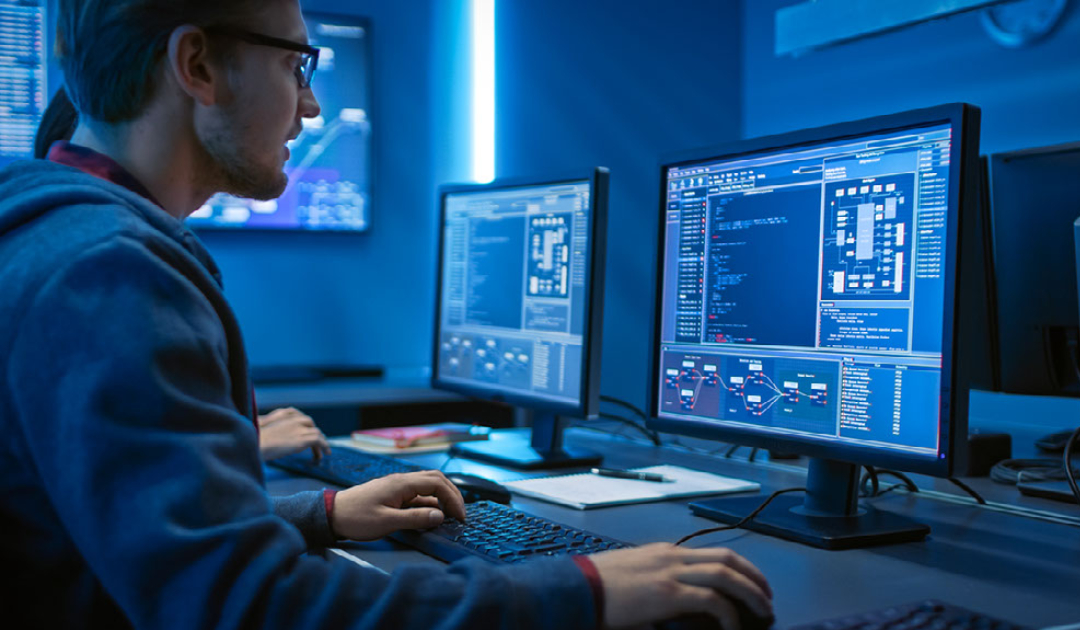 Cybersecurity involves protecting systems, networks, and programs from attacks. Cyberattacks are usually intended to access, change, or destroy critical systems & sensitive information, extort money from the user, or interrupt the business process. Security measures are foundational to IT systems and networks; hence, the cybersecurity market has been on the rise.
The skills required to be a cybersecurity expert are:
Data encryption

Installing firewalls and routers

Risk mitigation strategy and threat analysis

Ethical hacking and penetration testing

Familiarity with physical network and software security

Knowledge of compliance regulations and standards like PCI-DSS, HIPAA, and CCPA
Related post: Xero – one of the fastest growing software as a service companies globally
Blockchain
Blockchain is an unchanging, public register that records transactions and exchanges of an asset in a network. It has found its application as a ledger for cryptocurrencies, but it can store transactions or exchanges of any tangible (money) or intangible (patents) asset. It's applications involve any closed or open network, where transparency and traceability are required to track a multi-step exchange of things. Roles include blockchain developer, blockchain project manager, blockchain solution architect, and Blockchain UX designer.
The key Blockchain skills required are:
Cybersecurity

Data structure

Cryptography

Smart contracts

Programming

Architecture
UX/UI Design
User Experience (UX) and User Interface (UI) design are emerging fields within web development, both geared towards ensuring that users are able to derive the most value out of their visit to a website.
Organisations all over the world are scrambling for UX/UI designers to design and help implement user-friendly experiences and products that will drive demand for their products and services.
Skills that employers will be looking for in UI/UX designers:
Prototyping, Wireframing, User flows, Mockups

Visual design and design software

User research and usability testing

Agile

Information Architecture

Application development

Visual hierarchy

Typography

Colour theory

Animation

A/B testing
Want to make a bigger impact in your career?
Software Development
Digital Fluency is one of the two top skills for the future of work. It reflects an individual's technological skills to effectively operate in an increasingly digital workplace, involving everything from MS office to advanced artificial intelligence. Since the COVID-19 outbreak, organisations have been forced to migrate to remote working and develop or revamp their digital infrastructure. This has led to an increase in Software development jobs. Learning popular coding languages like Java, JavaScript, Python, PHP, and C++ can boost your skillset and enhance your CV.
An emerging trend in the industry is hyper-automation. It is a process through which organisations automate complex business processes and operations using AI, low-code application platforms (LCAP), robotic process automation (RPA), and virtual assistants. These technologies are process-agnostic software, making them useful in multiple IT & business use cases in any industry.
Skills that can qualify you for these positions include:
Rust, Dart, Go, Scala, Ruby, Python, Java or JavaScript programming languages.

SQL, Docker, Kubernetes and Redux.

Cloud platforms Amazon AWS and MS Azure.

The ability to work with Apache Kafka, Apache Spark, Ansible, Jenkins, React.js, HTML, CSS, Node.Js, and Git.
Cloud Computing
Cloud computing involves delivering services in an on-demand access model through the internet. These computing services include servers, storage, software, database, analytics, networking, and intelligence hosted at a remote data center managed by cloud service providers (CSP). Organisations employ cloud services as they benefit them by operating at lower costs, running infrastructure more efficiently, and scaling their digital infrastructure as per business needs.
Artificial Intelligence and Machine Learning
In an age of unprecedented technological breakthroughs, few innovations offer as much promise as Artificial Intelligence (AI) and machine learning. With the aid of both, technologies such as self-driving cars, facial recognition software, and surgical robots are emerging, with a wide range of applications for business, health, the environment, and so on. As AI and machine learning are still emerging fields, the demand for AI and machine learning experts will likely exceed its supply for some time.
The Internet of Things (IoT)
The Internet of Things (IoT) is the bridge that links digitally enabled devices and enables them to communicate, share data, and so on, across the internet. In the past, the internet was mainly used on computers—but today, you can connect to devices such as watches, fridges, cars, and so on. As you might imagine, this could have a wide range of applications including in industries such as healthcare, agriculture, transportation, consumer products, etc.
How to future-proof your career
Keeping up with the most in-demand tech skills is the best way to future-proof your career. It will help you adapt to the constantly changing workplace and ensure you have the most up-to-date skills. While these seven technologies aren't going away anytime soon, there is no guarantee they will remain in demand for your entire career. Hence, while building your skills based on today's trends, you must still keep a constant lookout for new technologies to come.  
As technology evolves, more and more job roles and functions will be created. For 2023, these are some of the most promising fields for employment.
Further Reading: